Preventative Health & Lifestyle Medicine
Hillel Z. Harris, M.D., is now seeing patients in the new Achillea Medical Center in Fort Lauderdale, Florida. He specializes in lifestyle medicine, helping his patients lead active, healthier lives. He favors lifestyle over medications. As a community emergency physician, he addresses and treats illnesses and injuries. Dr. Harris is also a certified sports nutritionist, and he helps people develop plans for healthy eating and creating physical activity programs. He specializes in helping his patients create healthy habits that last.
Dr. Harris sees patients, athletes, and members of the community who want to feel better and younger. He uniquely combines both a traditional medicine and lifestyle medicine approach. At Achillea Medical, he works together with his patients to create a personalized approach to health, incorporating anti-aging medicine, IV therapy, and holistic care. His patients often remark about his exceptionally caring bedside manner.
Athletes see Dr. Harris for performance assessments, sports nutrition, and body composition. He helps athletes overcome training plateaus or drops in performance using a holistic approach. He has worked with numerous professional tennis players, some of which have been in the top 10 in the world. He also helps coordinate care as the athlete's medical physician.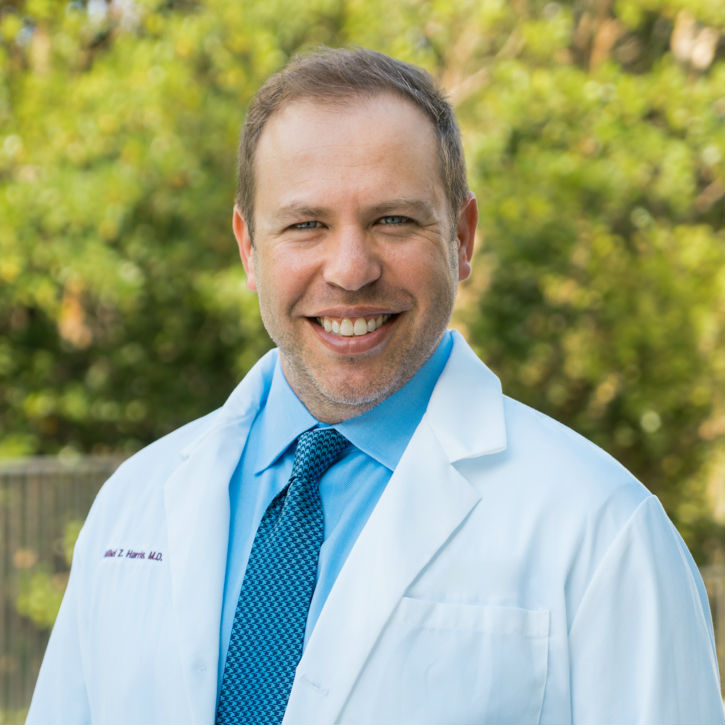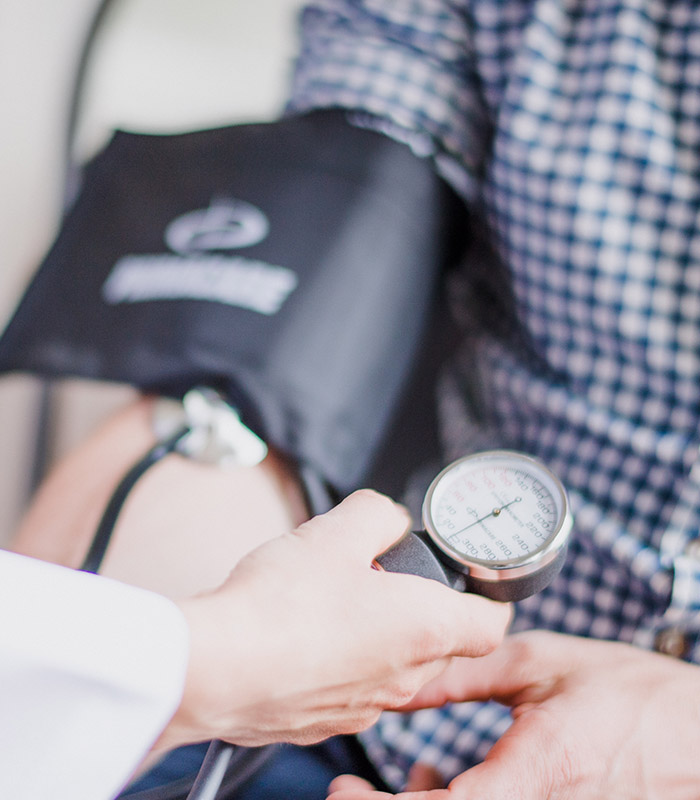 "Saving one life is as if you have saved the whole world" is a Biblical saying, and one that has been hanging on my wall. To me, it means that each person's life is as important as the entire world. The impact each human being has on their families, their communities, and their surroundings is immense. The look on the faces of loved ones when their family member is facing a life-threatening illness or injury reminds me of this.
Being a patient means being vulnerable, and being your doctor, I put myself in your shoes. In the ER, I stabilize trauma patients, perform emergency procedures, and help re-set broken bones.
Spending the last 18 years working in the emergency department, I have also seen the devastating effects of heart attacks and strokes. Unfortunately, most of these medical conditions are caused by the silent build-up of plaque in the arteries of the heart or brain. Often, people don't know they are suffering from chronic disease progression until it is too late. While medications and procedures have the ability to treat these emergencies, I have become interested in what we can do to prevent the development of chronic disease in the first place.
We are facing an epidemic of obesity, diabetes type 2, and cardiovascular disease at unprecedented rates. Our modern society has made it easy to eat unhealthy food and become physically inactive. On top of this, stress is at an all-time high level. Our communal health is suffering, and I want to help everyone create healthy habits around the lifestyle choices we all make. We can eat better, move more, manage stress, and live healthier lives.
Our current state of healthcare emphasizes treatment of disease over prevention in the first place. This long accepted dogma has begun to shift amongst both doctors and patients. The rates of obesity, diabetes, high cholesterol, coronary artery disease, cancer, arthritis, and so much more, are skyrocketing. There are many underlying factors at play which make it hard for people to choose a healthy lifestyle over an unhealthy one. For example, fast food advertising is a compelling force, constantly tempting people to choose high salt, high fat processed food, known to be responsible for a multitude of chronic disease development. The increased time spent on our mobile devices has led our society to become the most sedentary in human history. And worst of all, stress and anxiety are at an all-time high, also a strong contributor to worsening chronic disease.
We are in a state of mental health crisis, where access to resources such as counseling services have diminished, coupled with an increase in symptoms from loneliness, such as depression and anxiety. All of this negatively affects our abilities to cope, which affects our decision making. Making the right choice to eat better and be physically active then, becomes even more difficult.
Anti-Aging Medicine
Expert practitioners provide all your anti-aging medical services to help you feel and look your best. Enjoy vitality and lower your biological age through a combination of diet and supplements.

Lifestyle Medicine
Preventative medical care using whole food nutrition, food as medicine, physical activity, and help you manage stress. In general, we promote lifestyle over medication. We help you create healthy habits.

IV Infusion Therapy
Our full line of IV vitamins infusions, IV saline therapy, migraine treatments; let us help you revitalize.

Men's and Women's Health
Hormone replacement, sexual health offered for both men and women. Together, we provide a tailored approach for each person. Our team of experts can check blood levels of hormones and create the best treatment plan specific for you.

Skin Rejuvenation and Aesthetics
Professional services for all your skin care and body care, including facial harmonization, platelet rich plasma, Botox, facial massage
Weight Loss Program
Our uniquely created behavioral approach helps patients keep weight off. We may incorporate prescription-only medications that support healthy weight loss, while preserving lean muscle mass.
Athletic Performance
Menu planning, sports supplements, nutritional strategies, holistic sports medicine, body composition, injury prevention and rehabilitation. Athletic trainer available. We help review training protocols, specific nutritional considerations, and stress management.

Nutrition Evaluation
Learn which food can help if you have been diagnosed with a medical condition, and learn how food can help prevent chronic diseases. Address specific eating behaviors, understand latest dietary advice, and target your goals.

Primary Care
Health services that cover a range of prevention, wellness, and treatment for common illnesses.

Preventative Health
Consists of measures taken for disease prevention, as opposed to disease treatment.
Lifestyle Medicine
Decrease disease risk and illness using lifestyle interventions such as nutrition, physical activity, stress reduction and more.
Urgent Care
Urgent care centers have become an almost ubiquitous way for people to receive health care.
Sports Medicine
Improve your athletic performance, recover from injury and prevent future injuries.
Rehabilitation
Helping you achieve the highest level of function, independence, and quality of life possible.
Athletic Therapy
Health care focused in the prevention, assessment and care of musculoskeletal disorders.

Sports Nutrition
Improve your athletic performance with proper nutrition and diet.
Dr. Hillel Harris sees patients, athletes, and members of the community who want to feel better and younger. He uniquely combines both a traditional medicine and lifestyle medicine approach. At Achillea Medical, he works together with his patients to create a...
read more
*"Dr. Harris has helped me tremendously over the years. Professional, caring… just wanted to say thanks Doc!"

Flexible appointments and urgent care.
Or call — (561) 819-2988

Better Health Care is Our Mission
24/7 service. Same Day Appointments are Available.
3337 NE 33rd St., Fort Lauderdale, FL 33308