About Dr. Hillel Z. Harris, M.D.
Dr. Hillel Harris continued his journey into lifestyle medicine, becoming board-certified by the American College of Lifestyle Medicine (ACLM), making him one of only a handful physicians duly boarded in both emergency medicine and lifestyle medicine. He founded and is the current chair of the lifestyle member interest group for emergency providers.
He also sits on the Health Systems Council of ACLM, promoting the values of disease prevention through lifestyle management as an integral component to the successful delivery of healthcare.
Dr. Harris promotes leading an active lifestyle by making wise food choices and promoting physical activity. His interest in sports science combined with the latest advancements in sports nutrition have given him opportunities to work with several elite professional athletes, providing tailor-made programs for athletic performance, and for those seeking to become more physically fit.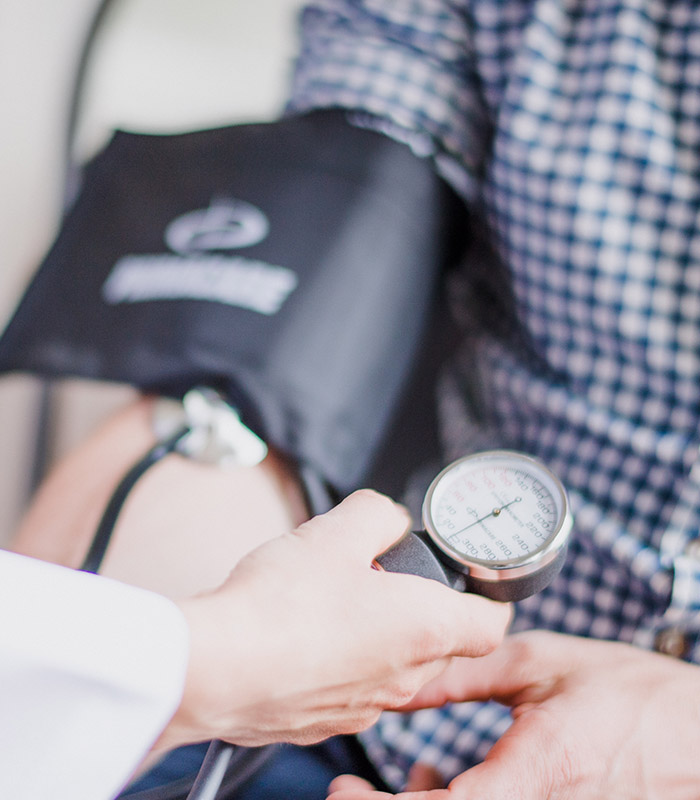 Dr. Harris has over 15 years of experience as an attending emergency physician and is the founder of Beyond Meds, LLC, a company dedicated to giving patients the tools they need to take control of their health. He combines health coaching with the latest research into nutrition and physical activity, written in a way patients can easily understand and use.
Dr. Hillel Harris attended Tufts University as an undergraduate. He went on to earn his medical degree from Ross University School of Medicine, where he graduated with High Honors. He completed his Emergency Medicine Residency at Wayne State/ Detroit Medical Center- Sinai Grace program and has been board-certified and practicing medicine in Florida since 2008.
Diplomate, American Board of Lifestyle Medicine
Diplomate, American Board of Emergency Medicine
Fellow, American College of Emergency Physicians
Certified Sports Nutritionist, International Society of Sports Nutrition
Certified Exercise is Medicine specialist, American College of Sports Medicine
"I was an NCAA tennis player for all 4 years of college. I obtained my USPTA tennis teacher certification as well as my USSA snowboarding instructor degrees in the mountains of Colorado, where I taught snowboarding by day, and tennis in the evenings. I continue to enjoy tennis, yoga, pilates and high-intensity interval training."
Go Beyond Meds – Dr. Hillel Harris takes a holistic approach towards health. He understands eating the right foods, being active, and doing things that bring him joy are the secrets to avoiding the development of chronic disease. He is all-too-familiar with what happens when patients develop illnesses that take over their lives.
Dr. Harris wants his patients to eat better, move more, and manage stress. He founded Go Beyond Meds, a company that provides a digital tool for healthcare providers to communicate how a healthy lifestyle impacts the health of their patients.
Our Mission Is to Provide a Back to Basics Approach to Health Care
Experienced Doctors
Our talented physicians represent years of collective experience, expertise, and the very best doctor-patient interaction and relationship.
Professional & Friendly Staff
Our exceptional, friendly staff is our greatest asset. They are excited about what they do, and they care personally about getting the best results for our patients.
By Appointment Only
Request an appointment with Dr. Harris by calling 561-819-2988.
Customized Care Plans
Our medical practice caters to each individual's needs and goals, from lifestyle medicine to anti-aging medicine. Talk to our team.
Body Composition
We'll do a bioelectrical impedance body composition scan to get a clear understanding of your muscle and fat mass, plus we can see your hydration status.
No Extra Fees
Some practices have hit upon a variety of ways to charge patients for non-covered or extra services. We never charge an extra fee.
"I was taken to the emergency room at JFK hospital in Jan 2017 unconscious with critical and very high fever. I was truly lucky that Dr Harris was the Dr to treat me. His quick smart decision to do the right diagnosis and the immediate medication saved my life. My situation was critical and my children thought I will not make it, but Dr Harris was persistent to find the right cure for me, I owe my life to Dr Harris Hillel, he is amazing Dr, professional and most importantly he was quick in understanding my critical case. I will always remember him as my savior."

Better Health Care is Our Mission
24/7 service. Same Day Appointments are Available.
3337 NE 33rd St., Fort Lauderdale, FL 33308