Doctor: How to Reduce Your Vulnerability to Coronavirus — When Sleeping
What you may not know about coronavirus — the disease that has reached pandemic proportions — is that one of the times you are most vulnerable to contracting it is while you're sleeping. Here is how this can happen, and what you can do about it.
The key is to minimize the virus burden around and inside your face before you go to sleep.
Coronavirus infects cells below the voice box, in the airways and deep in the lungs, unlike flu viruses which start with your nose and throat. Other than via tiny particles inhaled in air, coronavirus reaches those cells via fluid in the nose or throat that sneaks past your voice box (this is called aspiration) and slides down your windpipe, or trachea.
Studies have shown that at least half of normal people — young, middle-aged, elderly — aspirate at night during sleep. By the end of a week, probably we all have. After taking a sleeping pill or a couple beers or shots — and sleeping more deeply — the chance of aspiration is even higher. And as we age, ordinary swallowing often becomes less well coordinated…
Corona Virus Outbreak: A Better Way To Protect Yourself From The Infection
The top 2 anti-viral supplements to consider: vitamin D and vitamin C (with flavonoids). Quercetin also has strong anti-viral qualities. Among probiotics, I prefer L salivarius K12 ( L salivarius has strong antimicrobial effects and provides the first-line defense against microbes from the environment as populates the key entry points- mouth, and nose). Among herbs echinacea, elderberry, licorice, and olive leaf extract have well documented anti-viral effects and licorice shows special benefits against coronaviruses (including SARS) in research studies…
Nausea and Diarrhea… Symptoms of Coronavirus?
The coronavirus is part of a family of respiratory illnesses that includes the common cold, severe acute respiratory syndrome (SARS), and Middle East respiratory syndrome (MERS). Patients often show pneumonia-like symptoms, especially fever, cough, and difficulty breathing.
But gastrointestinal symptoms like nausea and diarrhea could be early clues of coronavirus infection, according to a growing body of preliminary research…
---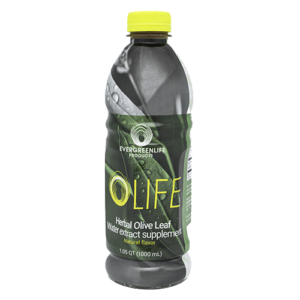 OLIFE naturally contains over 200 milligrams of Hydroxytyrosol which may increase physical efficiency and improve attention. OLIFE 1000 ml contains 93% of (OLIVUM®), our exclusive olive tree leaves' water infusion rich in Oleuropein, Elenolic Acid, Rutin, Tyrosol and the efficient antioxidant Hydroxytirosol.
It has been scientifically recognized that these molecules have the following effects: antioxidant, antiradical, regulate arterial pressure, improve blood circulation, energizing, hypoglycaemic, lower cholesterol, metabolize lipids and carbohydrates.
---
What To Do If You Think You Have Coronavirus
The symptoms to look out for that require immediate medical assistance.
Coronavirus can present as a common cold in mild cases, with a low-grade fever, chills, headache, fatigue and malaise. It's important not to ignore these mild symptoms, and it could take anywhere from 2 to 14 days for an infected person to actually exhibit mild symptoms, with the average being about five days.
"Most cases of COVID-19 will be mild and resolve on their own similar to the flu," Anegawa said. "It's best to stay home and out of public. However, if you have any severe symptoms such as a very high fever, severe cough or shortness of breath, it would be wise to seek in-person care."
Coronavirus Resource Center
As coronavirus spreads, many questions and some answers…
What is coronavirus? What is COVID-19?
What are the symptoms of COVID-19?
What can I do to prevent myself and others from getting coronavirus?
How can I prepare myself and family for possible quarantine or isolation?
What should I do if I feel sick?
If a loved one gets sick, how can I care for them?
What do phrases like "community spread" and "social distancing" mean?
A Coronavirus Danger: Touching your Face. Here is How to Stop Doing It
We all touch our face. With this new coronavirus outbreak, how do we stop?
A Colorado Woman is Speaking Out after Testing Positive for Coronavirus
"It's nothing like I expected," Lisa Merck said.
During the past few weeks, Merck says she's probably lost five pounds due to the nausea. She says the muscle aches are the worst but she's on the mend.
"My biggest things are I'm feeling really short of breath. I'm feeling exhausted but I'm definitely getting healthier."
Merck is in isolation with her husband until at least March 22 or until she's asymptomatic. Then, she has to register negative on coronavirus tests 24 hours apart before she's cleared to be in public again…